Make It Through Monday - New month means all things new!
When the first of the month happens on a Monday, you can't help but to think about starting new! I saw this scrolling through Facebook and thought it was the perfect quote for my Make It Through Monday moment powered by Winkie's Hallmark & Gifts. We always look at Mondays as such a horrible day. It's definitely not our favorite because naturally we enjoy weekends and on a Monday is when they're farthest away but they really aren't that bad! We should be grateful we get another day. Just think about how different our week would look if we could start Mondays on a positive note and look forward to them. I know it's not realistic for every Monday but let's give it a try and see how many we can go into positively!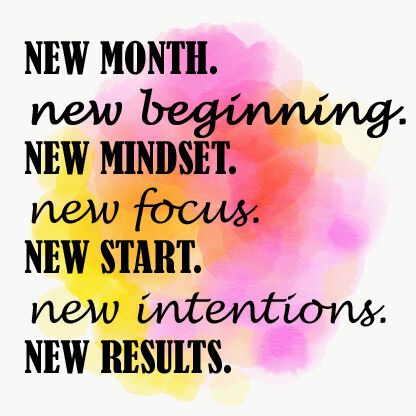 If you're ever having a rough Monday, make a stop at Winkie's Hallmark & Gifts. They'll for sure brighten your day! From their store full of bright colors for spring to their support of local companies and products, this family run business really cares about their customer so no matter what you'll feel good stopping there!