NEW EricCast Podcast interview with bassist Ricky Phillips of Styx
Styx is a classic rock and roll band, touring and playing great venues like Summerfest in Milwaukee. I had the chance to talk with Styx's bass guitarist Ricky Phillips about the band, his previous bands like The Babys and Bad English, and the industry and touring as a whole - including the completion of excellent 10x10 album, which features a variety of rock legends in the wake of Ronnie Montrose's passing. Ricky's also a Midwest native, a big golf fan, and loves to play Summerfest. Check out the latest EricCast podcast interview with Ricky right here, and of course you can always pull it up on demand on your free iHeartRadio app!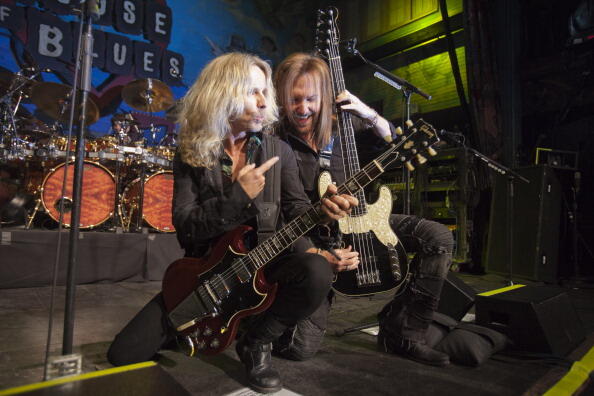 Tommy Shaw (left) and Ricky Phillips of Styx. Photo courtesy of Getty images

Eric Paulsen
I wanted to be in radio since I was four - and four decades later I still haven't grown out of it...
Read more