Chrissy Metz Just Wore A Swimsuit For The First Time At Age 38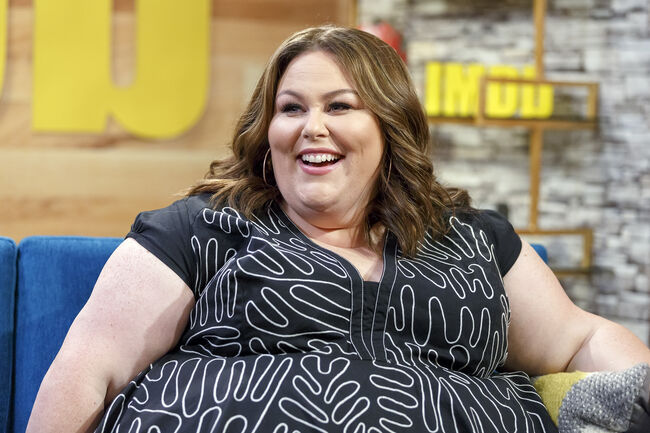 Chrissy Metz followed through on a promise she made herself. She wore a bathing suit for the first time ever at the age of 38. "As an adult, I was like, I'm gonna find a bathing suit I like and I'm gonna wear it," Metz told Glamour in her November cover story. For some, picking out and wearing a bathing suit is a super easy task. For others, though, it can be emotionally challenging.
"People who've never been overweight don't understand what it all entails," Metz explained. She said she knows she'll receive a lot of "backhanded" compliments from talking about this story publicly- things like "'Oh my God, look at you! You know I could never do that'" - but she's over that now. To avoid comments like these over the years, Metz would wear t-shirts to the pool. Now, though, Metz is "doing what I want to do."
Metz's search was clearly a success. Back in June, the This Is Us actress shared a beachside photo with her close friend rocking a chic bathing suit. Needless to say, she looked fabulous..
Metz also spoke about people's reactions to her role on This Is Us, saying it still surprises some people to see her on their TV's. "People are still surprised that a big girl could be on TV, and it's like, Ugh, really? Really?" she said. "There's so much other stuff to talk about."
Metz isn't let any of that slow her down, though. "There are so many times in my life that I didn't express how I felt," Metz said in her interview. "Now I really try to remember, OK, Chrissy, this is your life, and you are entitled to do what you want."
Photo: Getty